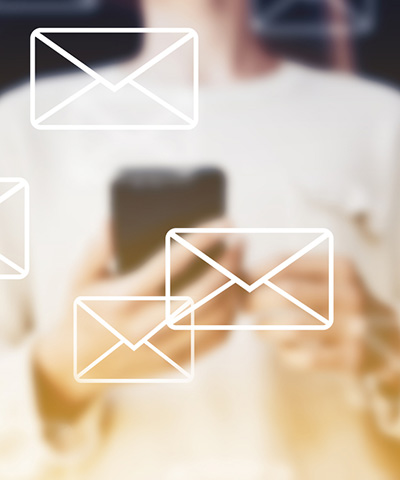 Generate more sales, nurture leads, and delight your customers through email marketing. By using email marketing you can create stronger relationships with your leads and clients. Team with Digital Atlas to see how you can start sending emails your readers love to read.
Our Email Marketing services include:
Make Connections
Our email marketing services are great for speeding up your sales cycle or delighting your customers. Both of which are very important to increasing your company's revenue. We develop your email marketing strategy by deciding who we will target, what your audience should receive, when they should receive it, and the KPIs of a successful email marketing campaign. We will then craft the copy that reflects your company's brand and the message we want to convey with assets from your website. These assets could be current content you already have or premium content we help you craft. The goal always being to delight your customers or to help move your leads along the sales cycle.​
We are always data driven and we use email best practices to improve:
Email deliverability
Open rates
Click-through-rates
Conversions
Talk with Digital Atlas today to see how we can help you with your email marketing campaigns.