Premium

Content
Creating content your visitors can download and use on or offline is critical to capturing leads on your website.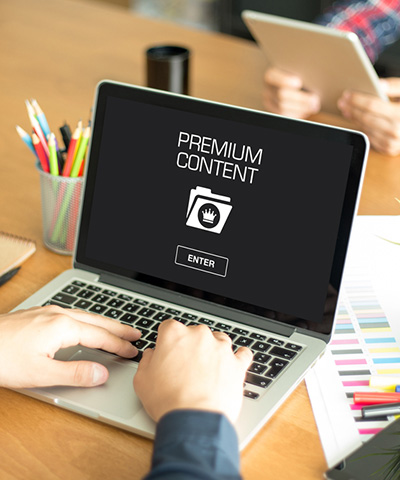 Creating premium content is a great way to generate leads on your website and enhance your sales team activities. This type of content is specifically designed to nurture potential buyers throughout their sales cycle, which makes it perfect for both sales teams in the field and lead generation on your website. Most premium content will help potential customers research their current problems and provide potential solutions. Others may be designed to showcase your products or expertise.
Lead Capture Content
Creating content for lead capture is one of the most important aspects of inbound marketing. Without an appealing offer for your target consumer, you will be left with a ton of website traffic but NO LEADS. Creating a piece of content can quickly turn your website into a lead capturing machine.
When you work with Digital Atlas, we will learn your target consumer and create a piece of content that will excite them enough to offer you their information. Ulitmately, the goal is to create effective campaigns around your content to help increase your leads monthly.
Examples of Lead Capturing Content:
The type of content we choose to create will depend on several factors from your industry to your goals and how it may be used. We will work with your company to figure out which content is best for you.