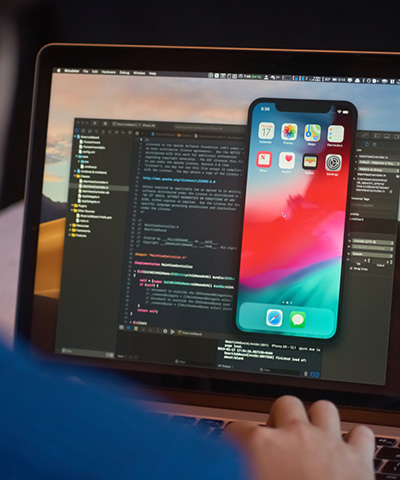 Our website development services can be purchased as a stand-alone service, but we often start by creating the design first. If you already have a design approved, then we can certainly develop a website for your business on your platform of choice. Most of our websites are developed on WordPress and Hubspot, but our team has the expertise to create on other platforms as well.
Our development services always start with setting up a staging server so that we work on your new website without interrupting the current one.
Whether it is our team's design or yours, we will take the design source files and code the website in full on the staging website. Once the initial site is built, we have an extensive internal review process and we quality check it in full across all browsers on desktop, tablet, and mobile devices.
Once the staging site is ready for you to view, we will send the link over and collect any feedback or edits at that point. Once approved, we prepare for launch and our development team can complete all steps to launch your new website.
We also offer our website development services for one-off projects such as building a new landing page or installing a chat bot. So, if you are a business looking for development work without the strategy or design, then feel free to reach out for a quote.